What is Foundation?
Foundation is the lowest part of the structure. It transfers structure load to the soil. In another language, Foundation is a lower portion of a structure that transfers structure load to the earth.
Types of Foundation:
Generally, foundations are divided into two main parts that are the shallow foundation and the deep foundation.
Shallow Foundation
Isolated Footing- It is the most common type of footing. A footing that supports the individual column is called isolated footing. It is the best option for good strata at a shallow level. Isolated footing can be a box, Stepped or slop type footing.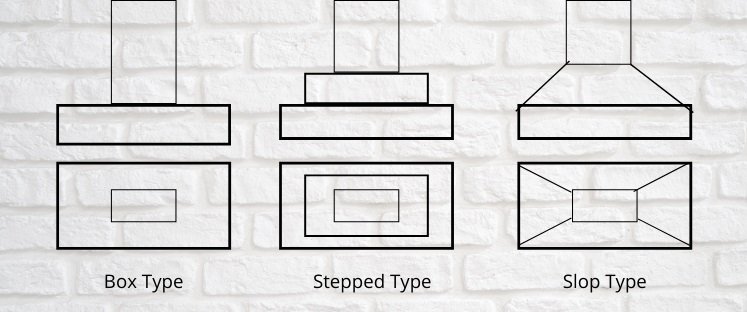 Combined Footing- Combined footing supports two or more than two columns. When columns are very close to each other or their footing overlaps then these types of footings are used. Shapes of combined footing can be rectangular or trapezoidal. 
Strap Footing-When the distance between two footings is very large then the cost of the footing increases rapidly. In such a case, strap footing is the best economical option. In strap footings, adjacent footings are connected with a strap.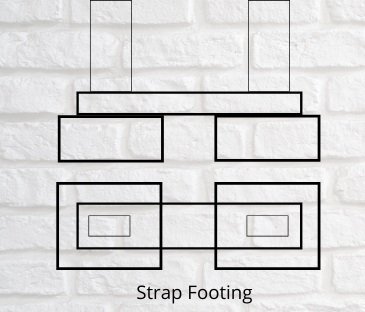 Raft Foundation-If the load of the structure or building is very high and the SBC of the soil is low then these types of footings are applicable. In the raft foundation, a homogenous raft is cast for all the nearby columns. Raft foundation is a continuous footing for many columns.